How to Donate
You can help CAP by becoming our partner in alleviating hunger and need in our community. There are several ways to do this: volunteering, donating food or coordinating a canned food drive, and supporting us financially.
To donate, please send a check to the following address:
Community Assistance Program 24594 Sunnymead Blvd., Suite W Moreno Valley, CA 92553
Please make checks payable to the Community Assistance Program. Thank you!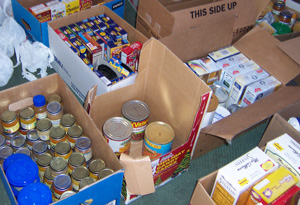 The E-newsletter
has arrived!

Subscribe
Unsubscribe
Change Email